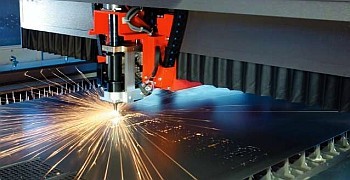 Hyplasa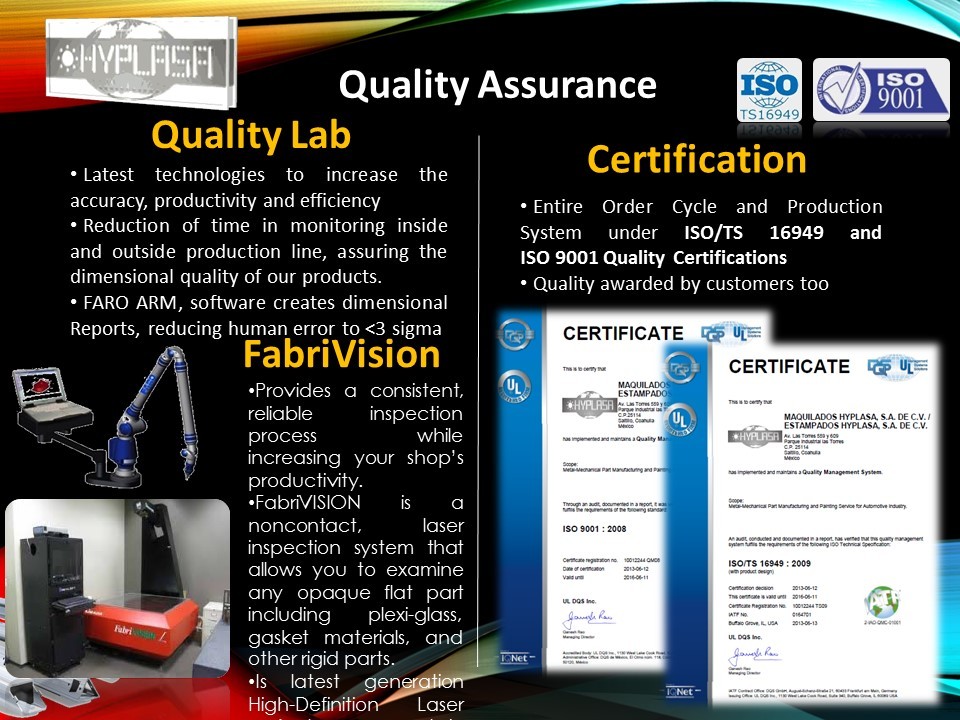 Quality Assurance
Quality Lab
•Latest technologies to increase the accuracy, productivity and efficiency
• Reduction of time in monitoring inside and outside production line, assuring the dimensional quality of our products.
• FARO ARM, software creates dimensional Reports, reducing human error to <3 sigma.
Certifiction
•Entire Order Cycle and Production System under ISO/TS 16949 and ISO 9001 Quality Certifications
• Quality awarded by customers too
MAQUILADOS HYPLASA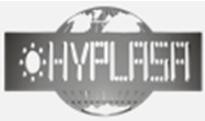 MAQUILADOS HYPLASA is a company that has fullfilled with the highest international standards, which has taken us to obtain the ISO TS/16949 certification.
We have the best equipment that allow us to manufacture or to process parts under the strictest specifications in tolerance.
We count with the most advanced computer devices and offer the best guarantee of profit resources and also it makes the best prices in the market.